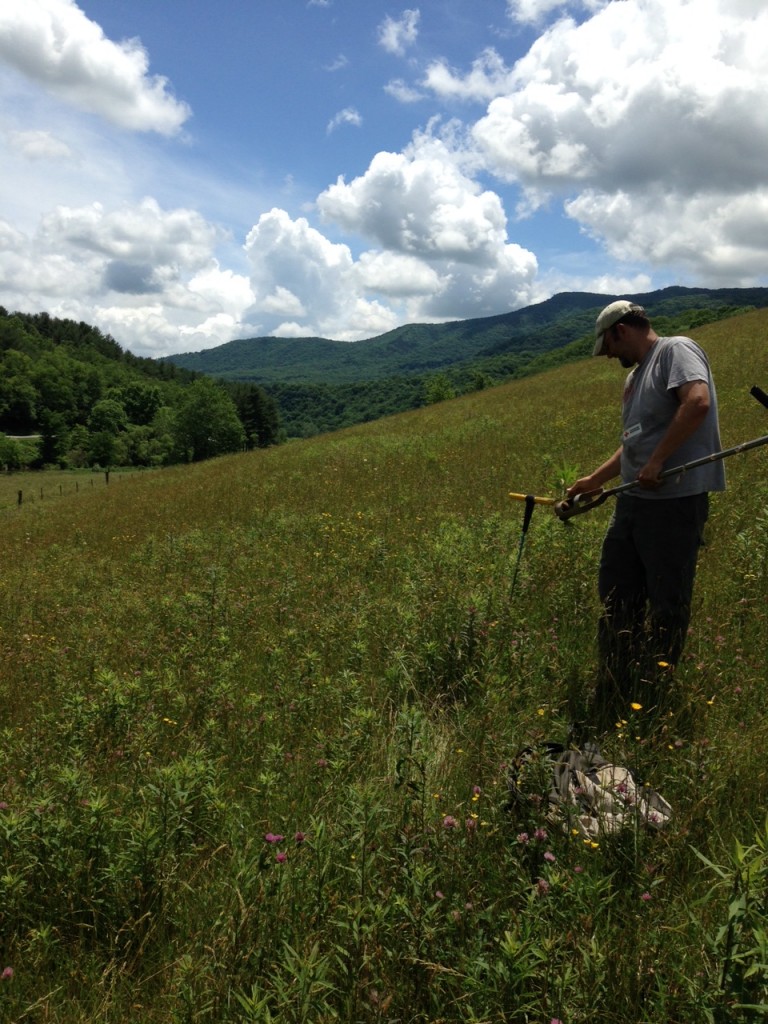 LRM provides land consulting, environmental permitting, and management services for a variety of customers of all sizes and complexities. These include, but are not limited to, existing homeowners, realtors, farmers, developers, municipalities, and government in Western North Carolina, and the upstate of South Carolina. We believe that no job is too large or too small. Whether the client is a residential property owner, or a large tract land developer, LRM staff will assist you with meeting your goals.
PRE-PURCHASE PRELIMINARY LAND AND SITE EVALUATIONS
One of the most highly recommended and important services we offer. If you are purchasing a piece of property the value of a few hours of our time could save you enormous amounts of money down the road. This evaluation is designed to answer the simple question: "This is the vision I have for this property, Can it meet my goals?" Whether you want to put in a RV park, a single house, a pond, or a development we will answer this question for you and give you an idea of what the cost and environmental permitting process will entail.
SEPTIC SYSTEM PERMITTING AND DESIGN
LRM staff has permitted over a 3,500 residential lots for septic systems across Western North Carolina and the Upstate of South Carolina. These lots range from lots previously denied by the local health department or state to entire developments. LRM's understanding of the areas soils and onsite wastewater rules for permitting will be an invaluable asset to your project and help to make it a success.
LAND APPLICATION – LARGE SURFACE AND SUBSURFACE WASTEWATER PERMITTING
LRM staff has permitted more Large Wastewater Systems using Land Application as disposal than any other consulting firm in Western North Carolina. Exceeding certain design flow thresholds on a project requires a Licensed Soil Scientist to gather and present data for permitting through the appropriate regulatory agency. Our goal is to maximize the value of your project my providing the most economical wastewater solution possible. LRM have permitted many Large Wastewater Systems over the last 12 years, including Schools, Golf Course Irrigation Systems, Grocery Stores, RV Parks, Residential Developments, Student Apartments, Camps and Retreat Centers and Industrial Developments.
JURISDICTIONAL STREAM AND WETLAND DELINEATION
A Jurisdictional Delineation (JD) refers to the proper mapping and delineation of a properties streams and wetlands. This information is then utilized to determine if certain permits are required for projects. LRM is uniquely qualified, as Licensed Soil Scientist, and our knowledge of hydric soils to become a leader in properly mapping and permitting streams.
STORMWATER AND INFILTRATION ANALYSIS
Any engineer will tell you his design is only as good as the data utilized to design it. LRM is filling a growing need in servicing surrounding engineering firms with supplying this data. LRM is one of the only firms in the area with staff qualified to identify a Seasonal High Water Table (SHWT), which is required in the permitting of many stormwater infiltration designs. LRM also has six Constant Head Permeameters which are utilized to obtain in-situ soils infiltration rates to accurately assist and engineers design. 
PROJECT MANAGEMENT
LRM staff has worked with nearly all of the surrounding engineers, surveyors, and local/state agencies. We specialize in the management of properties and projects. Our goal is to save our clients' money and hassle by aligning them with the right consultants on each project. We are familiar with the permitting requirements by local and state agency's and would love the opportunity to represent you and your project.